Conference in honour of Kenneth Falconer's 60th birthday
Contents
Presentations from the conference are now available
here
.
Scope
A conference will be held at INRIA Saclay (Turing building) in honour of Professor Falconer's 60th birthday. The conference will take place from May 12 to May 14, 2014. During these three days, collaborators and former Ph.D. students will give talks on topics which are landmarks of Professor Falconer's career.
Speakers

Plenary speakers
Maarit Järvenpää: Falconer-Sloan condition and random code tree fractals.
Pertti Mattila: Survey's on Falconer's distance set problem.
Lars Olsen: A selective survey of self-similar multifractals and related structures.
Martina Zähle: (S)PDE on fractals - regularity of the solution.

Short oral communications
Contributed talks
Registered participants (as of March 24)

Sid Hamdaoui.

Esa Järvenpää.
Gergely Kiss.

Joachim Lebovits.
Franklin Mendivil.
Program
The program of the conference can be found
here.
Junior researchers are invited to apply for short oral communication.
Registration
Organization committee
Administrative support
Practical Information
The conference will take place at Inria Saclay, Turing building. Directions may be found
here
.
It takes approximately one hour to go from the RER station Denfert-Rochereau in Paris to Inria.
Please let us know if you encounter difficulties in figuring out how to reach Inria.
Although there are hotels not too far from Inria, they are either expensive or inconvenient, and we advise you to book a room in Paris.
Sponsors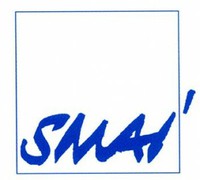 Document Actions